DISTINCTIVE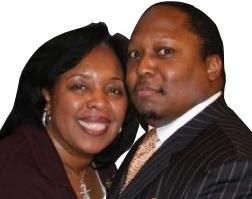 Harvest is about being empowered to reap the benefits of Yeshua, Jesus Christ, to fulfill your destiny to make the world a better place.

Our teaching is not for the perfected, but those who wish to be equipped to experience intimacy with God and with others. Our goal is to lead you to a deeper and personal relationship with GOD, setting the stage for extraordinary miracles that will change people, communities, and the world!

We are purposed to instill biblical moral code and ethical truth based on GOD's teaching and instruction called the Torah.

Our focuses will lead you through progressive relevation to build and to inspire spiritual maturity for you and your family to impact your sphere of influence and expand the Kingdom of GOD.

Jesus promised that He would not leave us as orphans, but that He would return to get us so that we could be with Him as family. "Do not let your hearts be troubled. Trust in God; trust also in me. In my Father's house are many rooms; if it were not so, I would have told you. I am going there to prepare a place for you. And if I go and prepare a place for you, I will come back and take you to be with me that you also may be where I am." – John 14:1-3 (NIV)
We live in the most celebrated age of technology that does not known Christ. Communications has never been easier, yet many feel more alone than perhaps at any other time in human history. But, people are not connected to Christ.

Having an online lifestyle cannot replace human tenderness of a real relationship. Facebook cannot replace face-to-face interactions with those we love. We need each other in this fragmenting world. Jesus promised, "I will not leave you as orphans; I will come to you." – John 14:18 (NIV)

Join us. 'CONNECT TO TRUTH as we are stronger together and set apart to do great exploits.